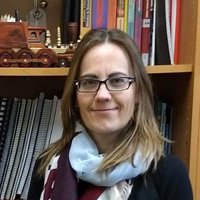 University of León
PhD in Finance and Accounting with research specialization in Bank Regulation, Stress Test, Banking Supervision, Environment & Finance.
PhD Lecturer of Finance and Accounting.
Teacher of the module "Economic Principles" in the Master in Natural Hazards.
Vice-Dean of the Faculty of Economy and Business Science.
Member of the Innovative Teaching Group in Financial Education (GIDEF).

Back