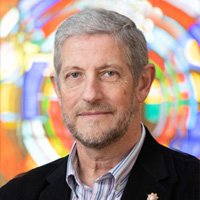 University of León
PhD in Finance and Accounting with research specialization in SMEs Failure, European Banking, and Environment & Finance.
Associate Professor of Finance and Accounting.
Teacher of the module "Didactic innovation and initiation to education research (Economy)" in the MUFPES.
Teacher in charge of the module "Fundamentals of Administration and Management" in the MUFPES (past academic years).
Coordinator of the Baccalaureate module "Business economy" for exams to access University studies, at the University of León, taking part of the Autonomous Community Board to elaborate the exams.
Promotor and member of the Innovative Teaching Group in Financial Education (GIDEF).

Back