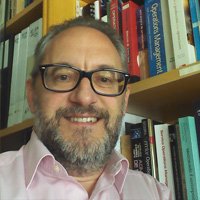 University of León
PhD in Business Organization with research specialization in Production and Operation Management, Service Operation Management, Service Quality, Customer Service, Total Quality Management.
Full Professor of Business Organization.
Dean of the Faculty of Economy and Business Sciences.
Teacher of the module "Business Economy" in the MUFPES.
Teacher in charge of the module "Didactic innovation and initiation to education research (Economy)" in the MUFPES.
Teacher of the Practicum of the Specialization of "Economy" in the MUFPES, acting as Co-tutor of students.
Member of the Innovative Teaching Group in Business Management (G-iDocDE).

Back