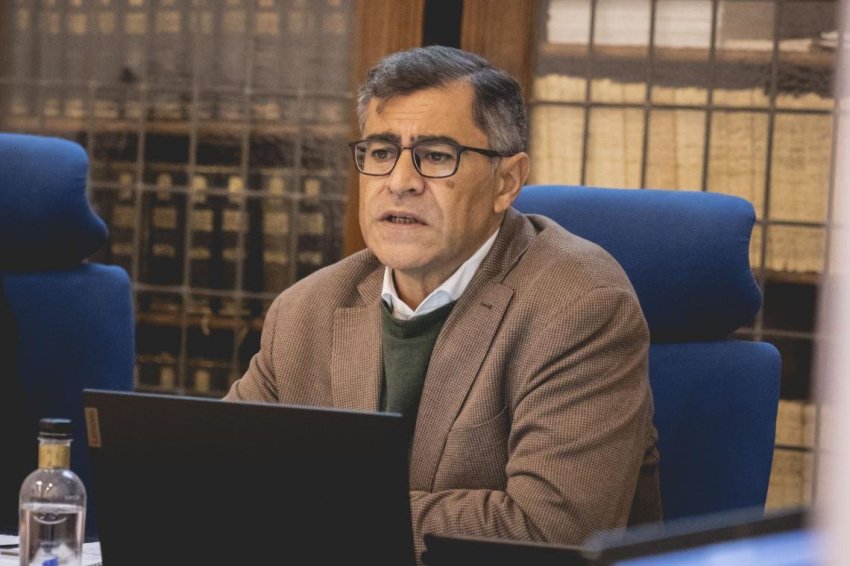 Last 10th of January Isidro Maya Jariego, professor at the University of Seville, participated as a lecturer in the European Jean Monnet Project EU-ECO-FIN at the University of León. The conference was entitled 'What works in community prevention for social inclusion', focusing on the issue of the integration of minorities within the sustainable development goals of the 2030 Agenda.
This activity took place in the Faculty of Education and is part of the CFIE Course and the University Extension Course "New EU Sustainable Development Framework for Teaching Economics" which started on 20 October and will run for several weeks until 9 February. The conference was followed by a round table with the participation of three members of the European project, José Ángel Miguel Dávila, Ana Pardo and Paula Castro, as well as the 24 on-site and 10 online students of the courses and other members of the project attending the event.
Isidro Maya Jariego is a lecturer at the University of Seville in the Department of Social Psychology and has extensive experience in research and action in the field of community prevention, as well as in the analysis of social networks in community contexts, currently being the principal investigator of the Laboratory of Personal Networks and Communities.

More information: https://www.unileon.es/noticias/tercera-sesion-formativa-del-proyecto-jean-monnet-de-la-ule-sobre-sostenibilidad-economica